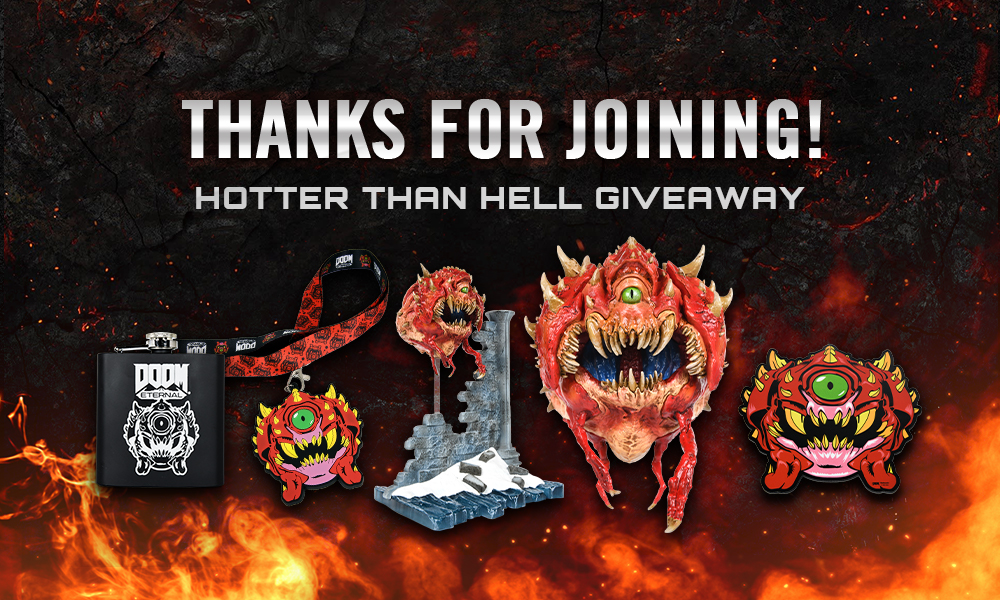 Want to raise your chances of winning? You can earn extra entries by completing the actions below.
Entries will be accepted from July 22nd 8 AM – July 24th 11:59 PM EST.
The winner will be notified on July 25th by email.
Your Entries

1

/Unlimited

View Entries
Refresh this page to see your updated entry count.
See the DOOM Eternal Cacodemon Statue Up Close

+1
Entry

Must watch the entire video to earn an entry!

Share on Twitter

+1
Entry

Refer your friends

+5
Each

Check Out the New DOOM Eternal Statue

+1
Entry